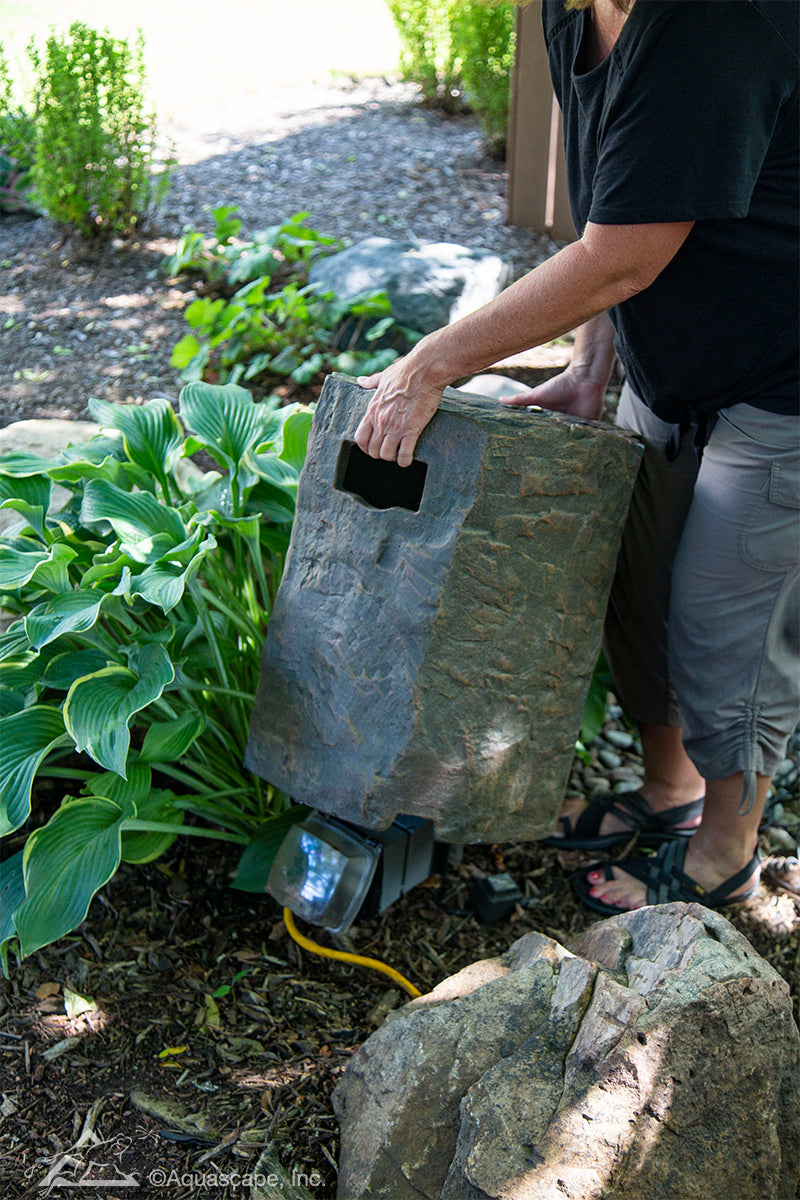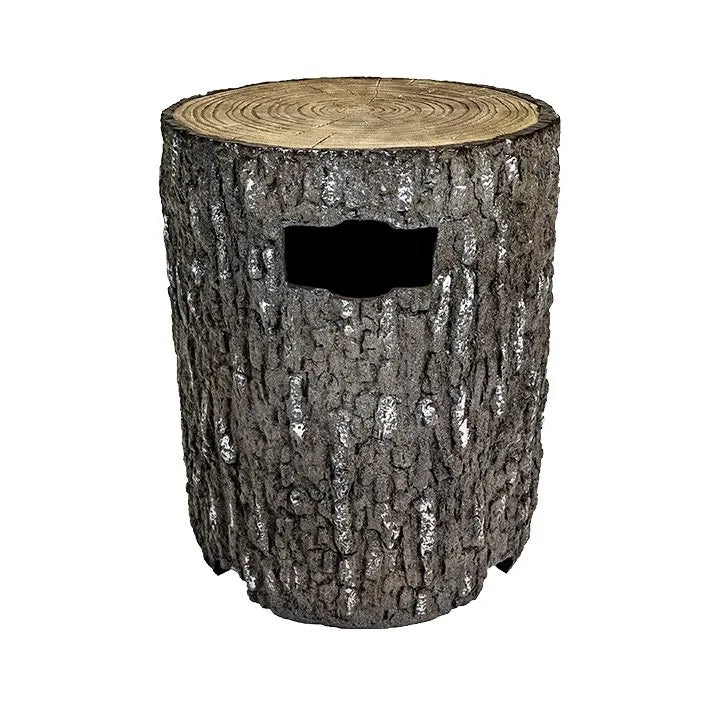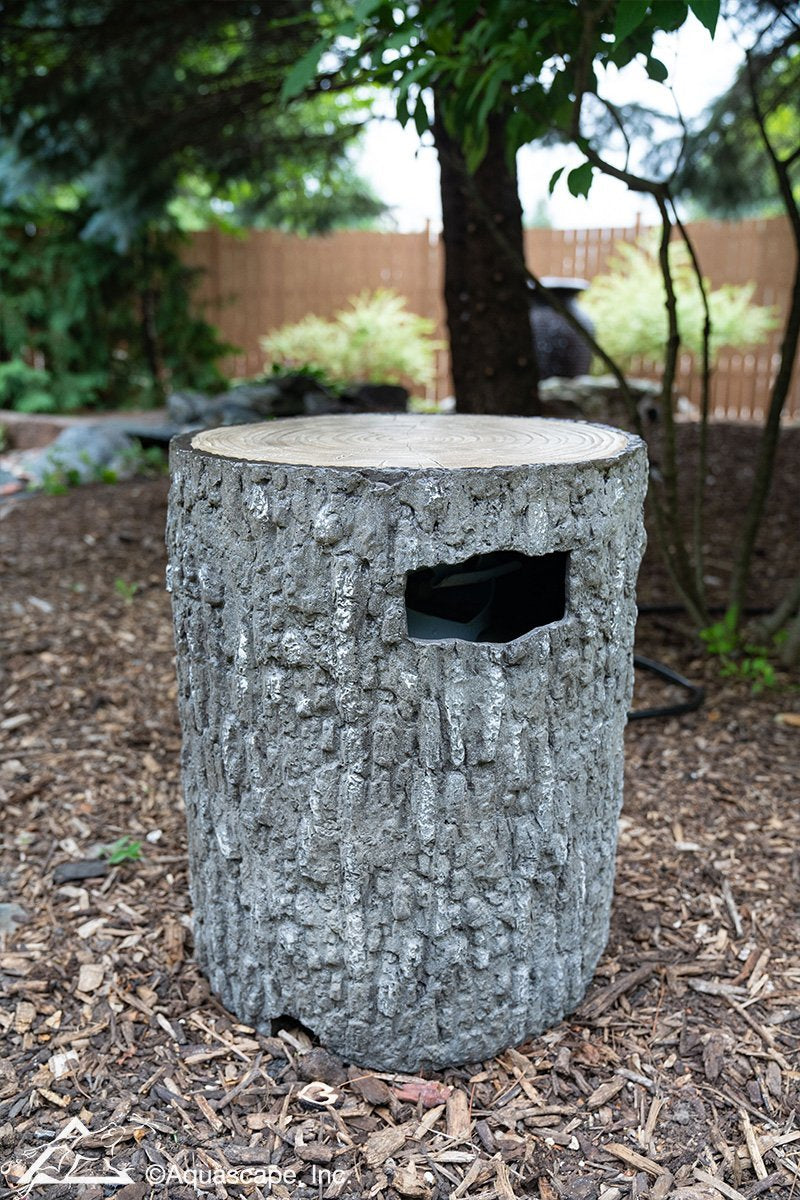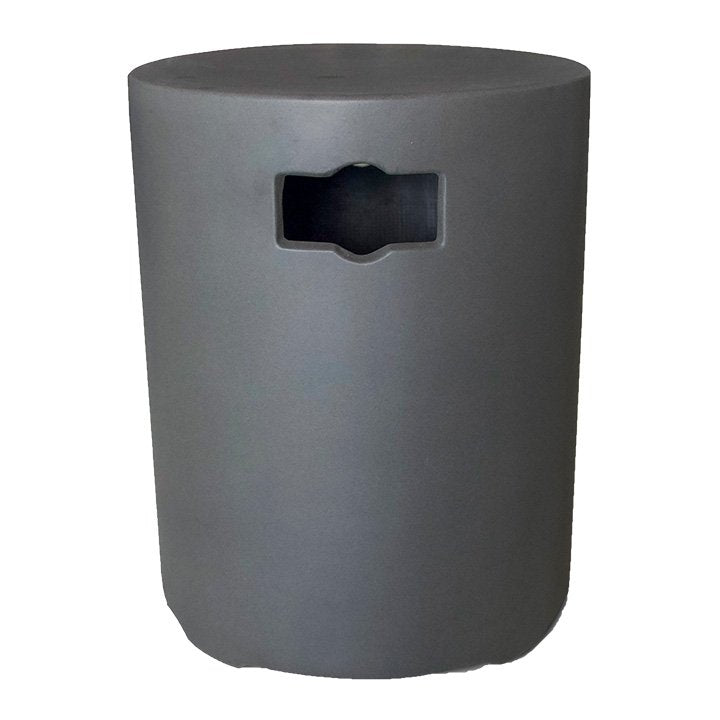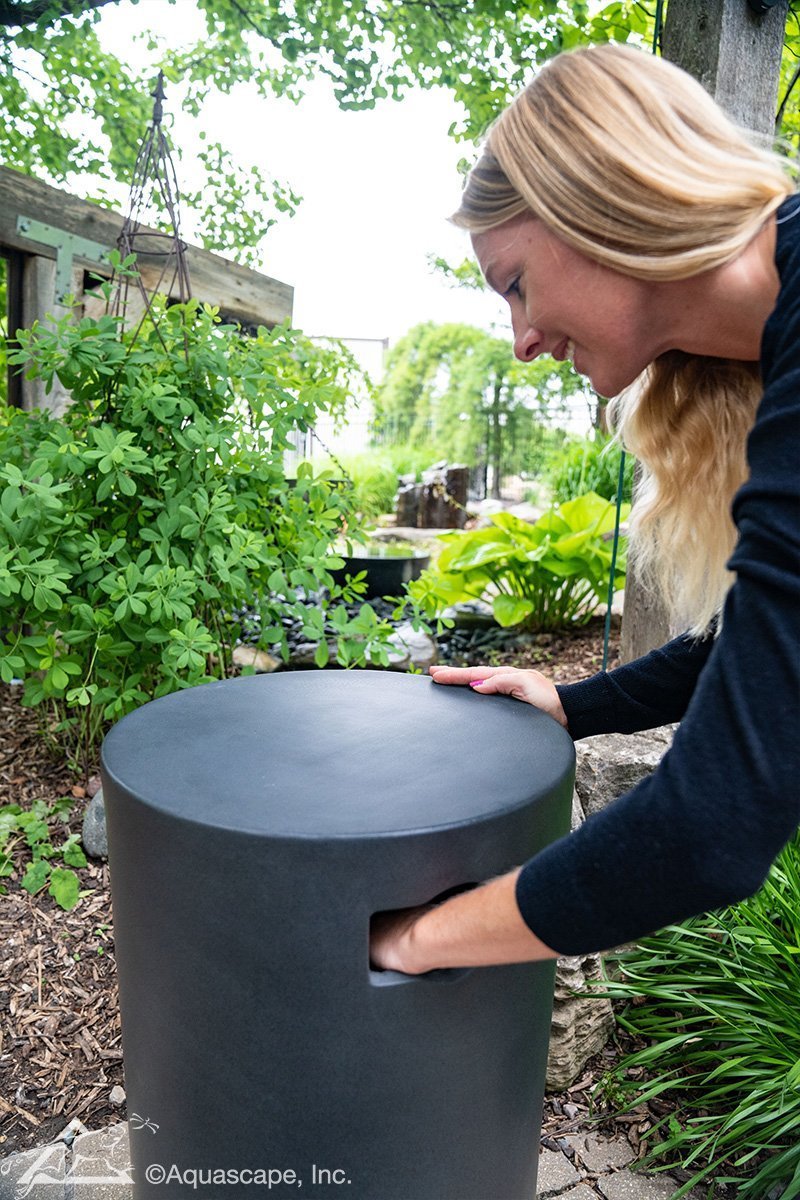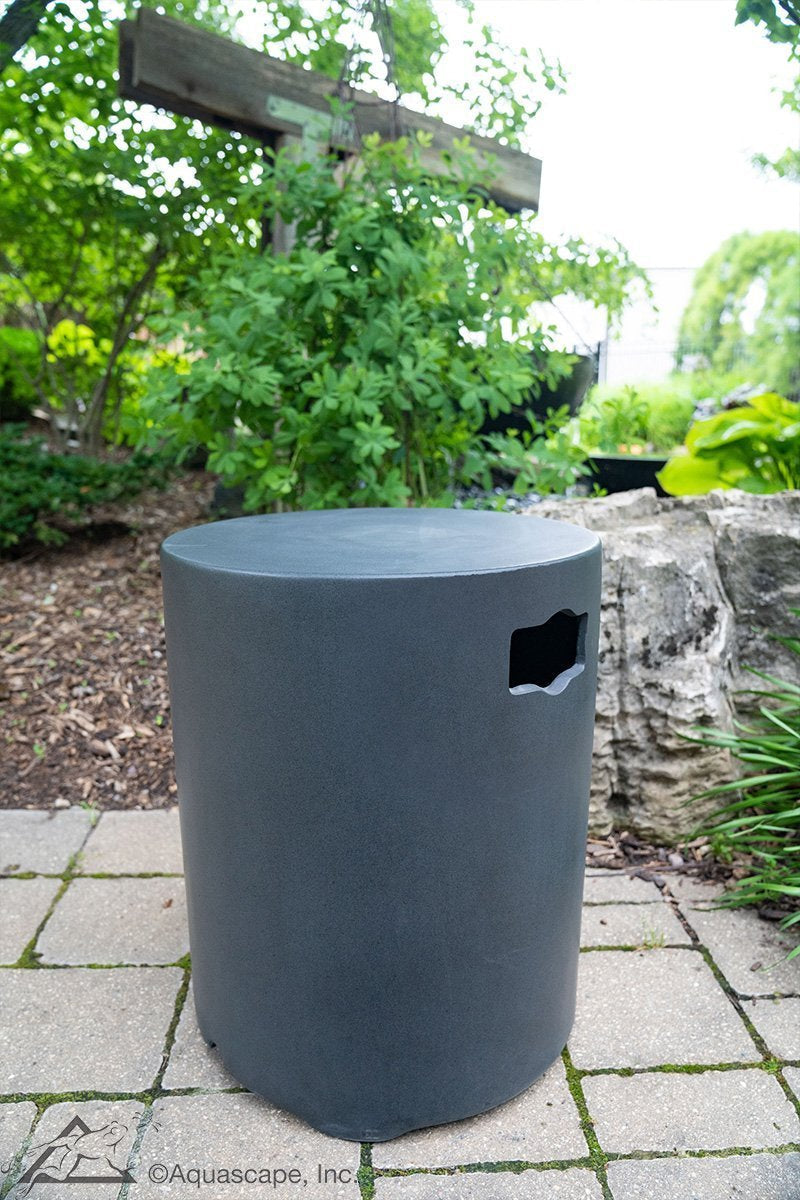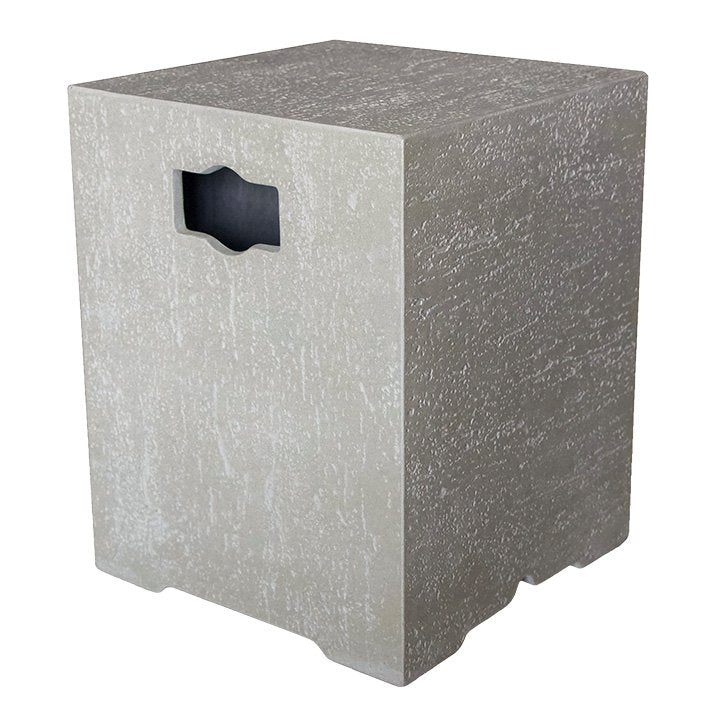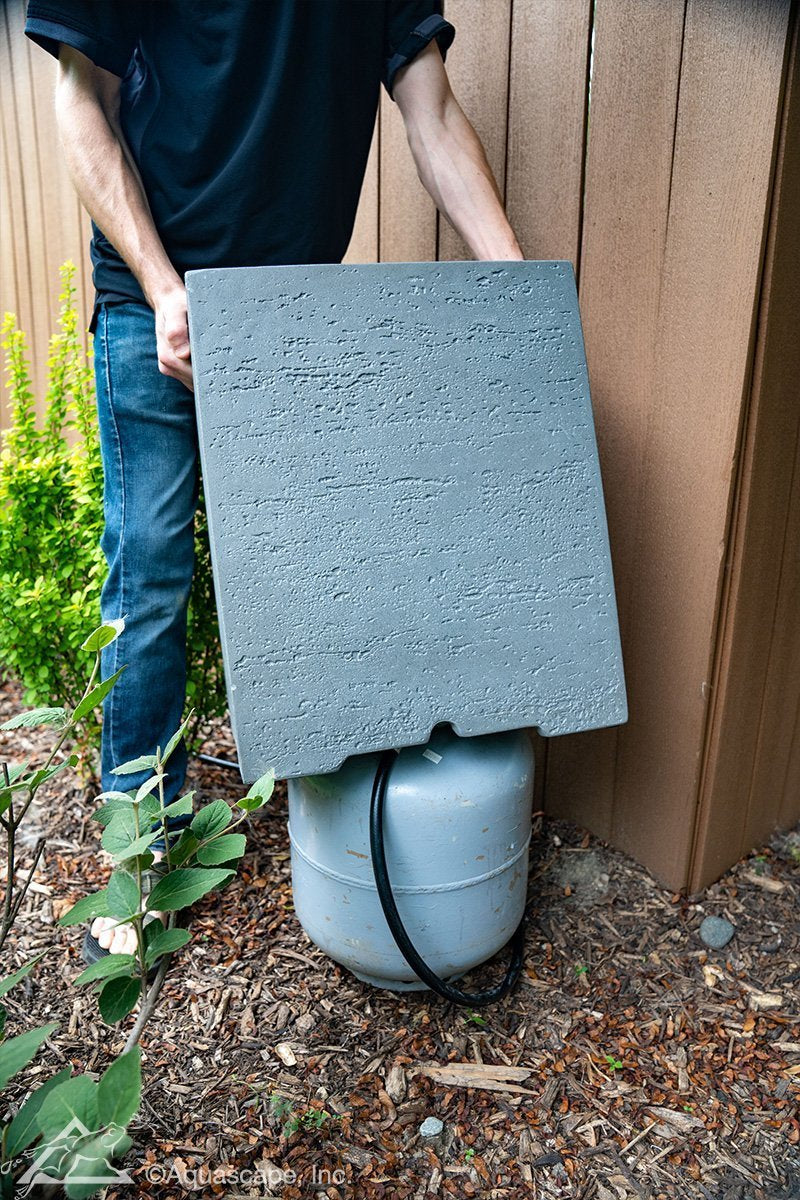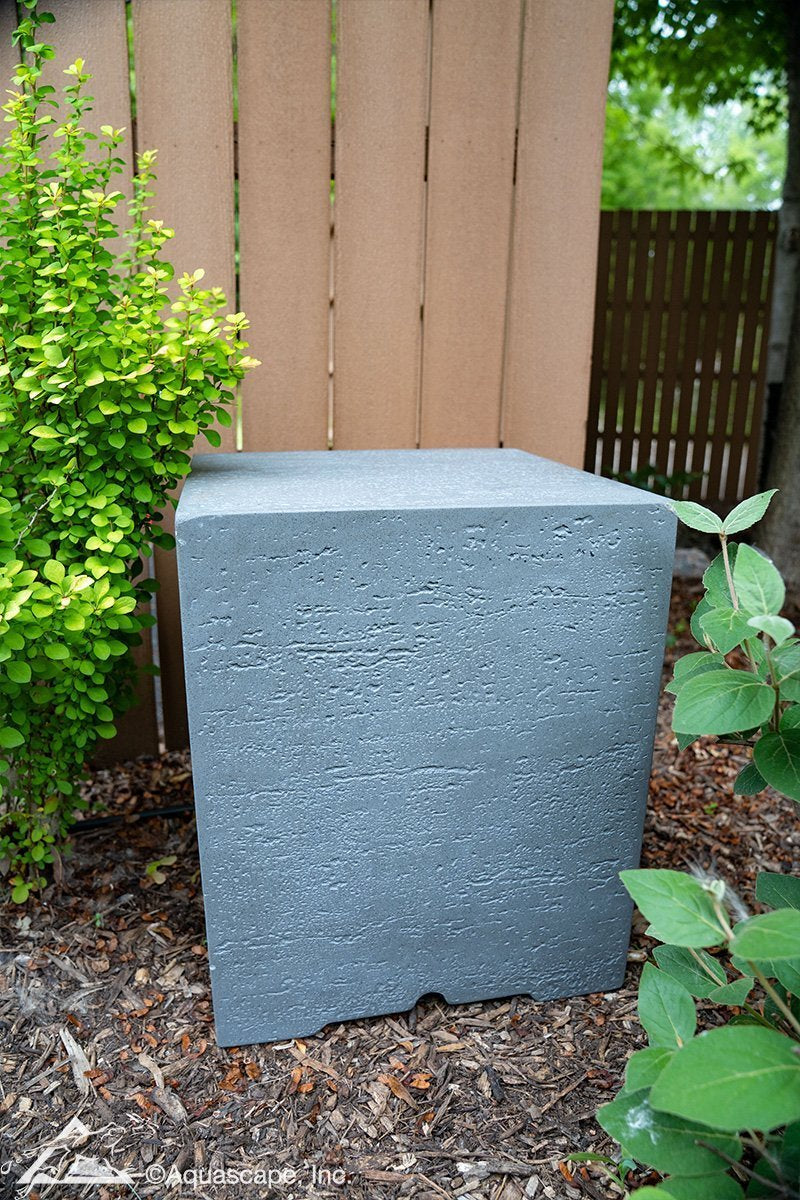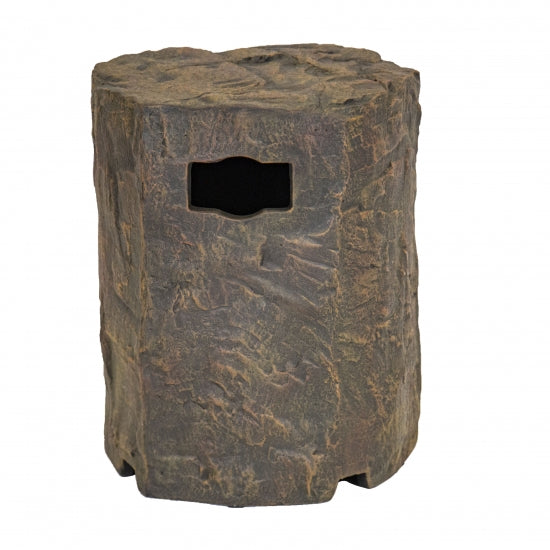 Aquascape Propane Tank Covers
Product Type:
Decorative Water Features
Part Number SKU: 78336 / 78345 / 78353 / 78353

Propane Tank Covers
Cover unsightly propane tanks or other landscape components discretely and easily with the Propane Tank Covers. The extremely realistic finish effectively replicates the color, shape, blending well into any environment. Twenty-pound propane tanks are commonly used to fuel fire pits and fire and water features. The  Propane Tank Covers are designed specifically for covering standard twenty-pound propane tanks with the proper ventilation and access needed for maximum safety and convenience. The ventilation ports ensure safe use and are positioned at opposite ends of the cover, allowing them to be used as convenient handles for lifting the cover or providing quick access to the tank valve.

The cover can also be used to hide other landscape components, including power outlet posts, aerators, control panels, transformers, and more. The cover features durable, heavy-duty glass fiber reinforced concrete (GFRC) construction to stand up to the elements and provide years of enjoyment.

Cast concrete is a hand-finished process. As such, GFRC finishes will vary by unit. There will be a color variance of up to 15% in each unit. There may also be uneven texture or pattern as well as small holes in the surface caused by air or water trapped on the surface during casting. This is a normal trait of cast concrete and is not covered under warranty.

Features

Ideal for covering standard twenty-pound propane tanks and other components
Includes safety ventilation handles for easy removal and easy valve
Extremely realistic finish replicates Mongolian basalt columns
Blends easily into any setting
Also great for covering power outlet posts, transformers, and more
Measurements: 16.5"L x 16.5"W x 21.25"H ( Stone Propane Tank Cover)

Measurements: 

15" L x 15" W x 18" H ( Stump Propane Tank Cover) 

Measurements: 16" L x 16" W x 20" H ( Round Propane Tank Cover Gray)


Measurements: 16" L x 16" W x 20" H (Square Propane Tank CoverTravertine)
Shipping Policy
All of the Aquascape items are manufactured and/or stained to order and are considered Special Order
Most of the Aquascape items are shipped within 1-2 days. Some exceptions apply. To get an accurate lead time estimate for any particular item, please feel free to contact customer service at sales@aquascapecanada.ca.
All of the items weighing over 150 lbs (or greater than 20 cu.ft.) are shipped via residential truck delivery service. The trucking company will deliver your order, securely packed on a wooden pallet, curbside or to your driveway.
Please inspect the items received and note any damages on the delivery documents provided by the delivery driver. If you have discovered damage to your item(s) upon opening the shipment, please let us know immediately, as the carrier might not take responsibility for the damages after 24-48 hours from the drop off time.
For more details, please refer to our full Shipping Policy: https://aquascapecanada.ca/policies/shipping-policy.
Return Policy
If you wish to return your order in full or in part after it has been delivered, please notify customer support at sales@aquascapecanada.ca within 14 calendar days from the order delivery date.
Please be advised, if you wish to return your order after you have received it, you are liable for both original and return shipping-related costs, as well as a credit card processing fee (3% on the refund amount).
If we cut the item to the size or otherwise customize for your order, we, unfortunately, cannot offer a return/cancellation/refund for such items. These items include, but are not limited to EPDM liner, underlayment, pipe, tubing, wire, aggregates, custom cut sheer descents, items with custom finish or color.
For more details, please refer to our full Shipping Policy: https://aquascapecanada.ca/policies/refund-policy.
If your Item arrives damaged/defective or you are not satisfied with your order, please contact our sales team at sales@aquascapecanada.ca as soon as possible.