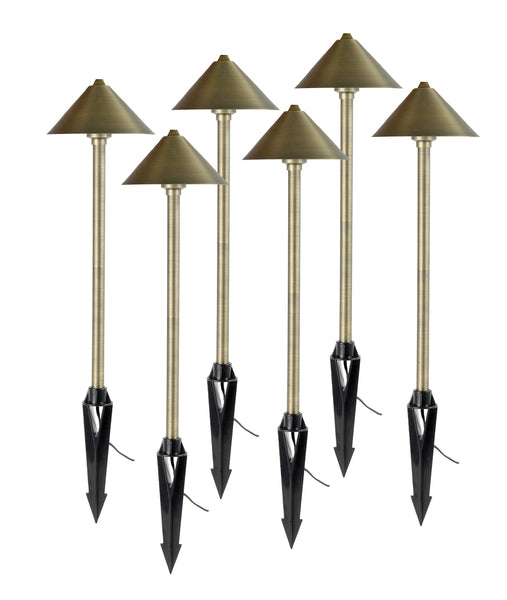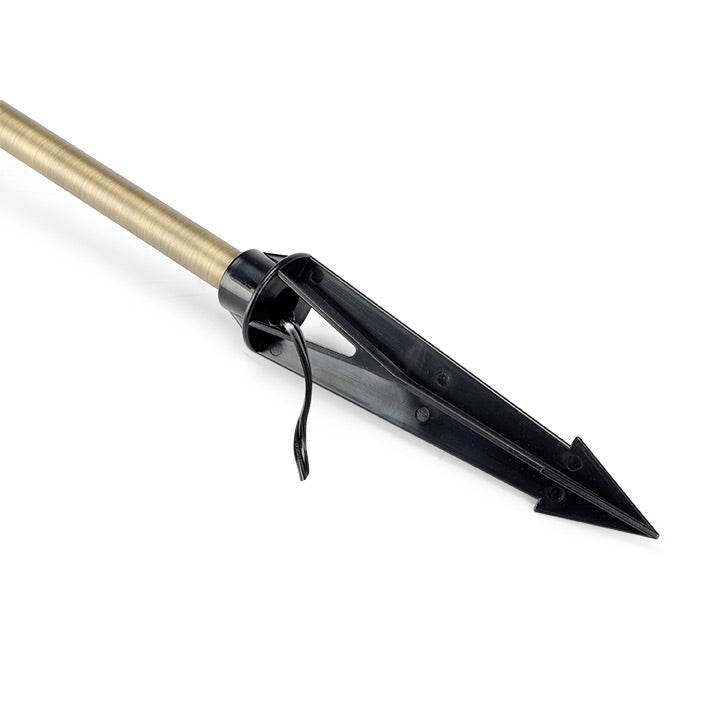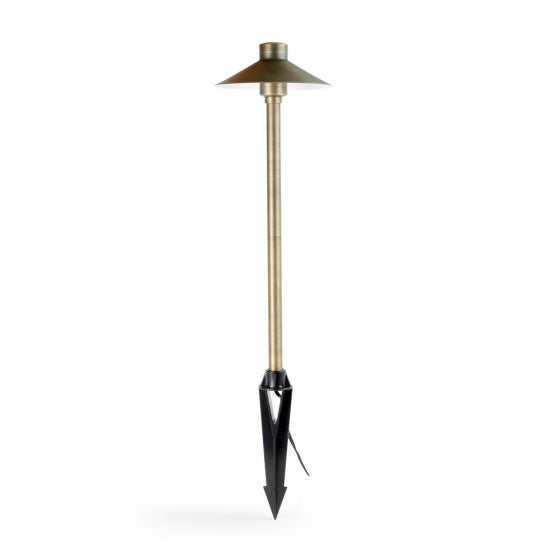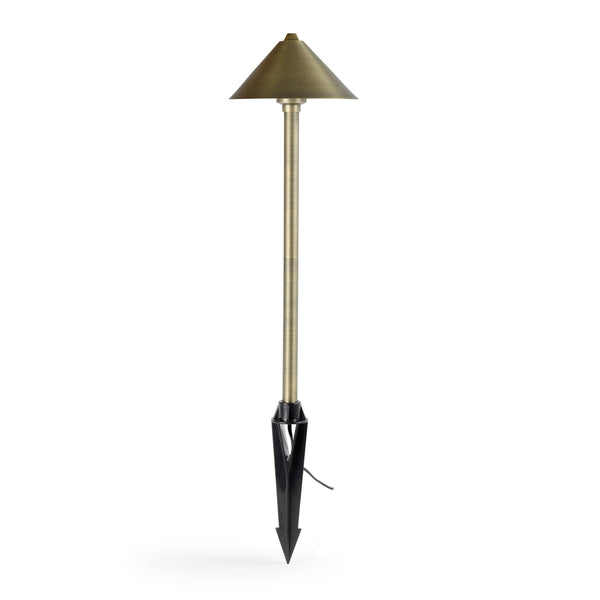 Aquascape Path and Area 3-Watt LED Landscape Light - Dome Top
Part Number SKU: 84064 /84063

Aquascape Path and Area 3-Watt LED Landscape Light - Dome Top
Aquascape Dome Top Path and Area Landscape Lights make it easy to illuminate any landscape, water feature, or outdoor area. These energy-efficient LED lights provide beauty, safety, charm, and visibility in any residential or commercial space, enhancing driveways, garden paths, plant beds, and areas surrounding waterfalls, ponds, and fountains.

The dome-top shade design provides a modern, elegant look, ideal for a wide variety of spaces. The included 3-watt LED bulb provides a warm 2700 Kelvin output and a 25,000-hour bulb life span. Each fixture features durable brass construction with an antique bronze finish, providing a long-lasting, professional-quality light that can be enjoyed year after year. The included heavy-duty mounting stake and 3€š¬² lead wire with quick-connect fitting make installation quick and easy. A clear, acrylic lens effectively protects the LED bulb from outdoor elements and the highly reflective white ceramic shade paint ensures maximum light output.

Each fixture contains a water-tight, silicone-sealed wire exit to prevent moisture and insects from entering the light. Aquascape Path and Area Landscape Lights are also available in 6-packs, ideal for professional installers or projects with multiple lights.

Features:

Durable brass construction
Extremely energy-efficient and easy to install
Soft, natural glow
Includes LED bulb, heavy-duty mounting stake, and 3-feet lead wire
5-Year Limited Warranty
Available:
Single Light (#84064)
Convenient, economical 6-Pack (#84066) that saves money and reduces packaging
Path and Area LED Lighting (84063, 84604, 84065. 84066)
Shipping Policy
All of the Aquascape items are manufactured and/or stained to order and are considered Special Order
Most of the Aquascape items are shipped within 1-2 days. Some exceptions apply. To get an accurate lead time estimate for any particular item, please feel free to contact customer service at sales@aquascapecanada.ca.
All of the items weighing over 150 lbs (or greater than 20 cu.ft.) are shipped via residential truck delivery service. The trucking company will deliver your order, securely packed on a wooden pallet, curbside or to your driveway.
Please inspect the items received and note any damages on the delivery documents provided by the delivery driver. If you have discovered damage to your item(s) upon opening the shipment, please let us know immediately, as the carrier might not take responsibility for the damages after 24-48 hours from the drop off time.
For more details, please refer to our full Shipping Policy: https://aquascapecanada.ca/policies/shipping-policy.
Return Policy
If you wish to return your order in full or in part after it has been delivered, please notify customer support at sales@aquascapecanada.ca within 14 calendar days from the order delivery date.
Please be advised, if you wish to return your order after you have received it, you are liable for both original and return shipping-related costs, as well as a credit card processing fee (3% on the refund amount).
If we cut the item to the size or otherwise customize for your order, we, unfortunately, cannot offer a return/cancellation/refund for such items. These items include, but are not limited to EPDM liner, underlayment, pipe, tubing, wire, aggregates, custom cut sheer descents, items with custom finish or color.
For more details, please refer to our full Shipping Policy: https://aquascapecanada.ca/policies/refund-policy.
If your Item arrives damaged/defective or you are not satisfied with your order, please contact our sales team at sales@aquascapecanada.ca as soon as possible.